See All Artists

Past
Lo Recordings
LOAF
LoEB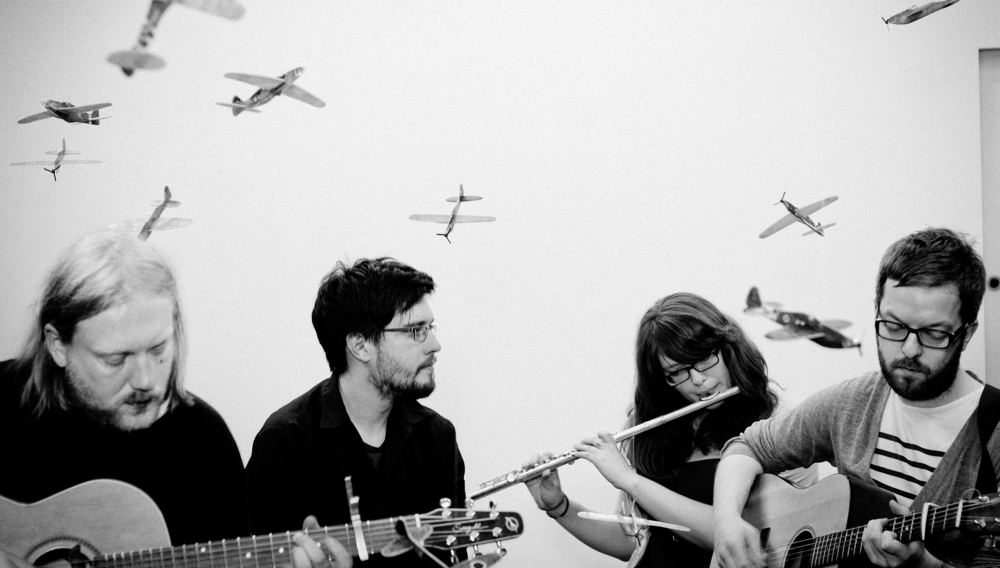 Dark Captain
Facebook
Spotify
Soundcloud
Dark Captain were a five-piece rock band from east London in the UK. Their mish-mash of folk, post-rock and motorik grooves and electronic swashes has drawn comparisons to artists as wide-ranging as Fugazi, The Beta Band, Crosby, Stills & Nash, Massive Attack and The Violent Femmes.
The band's second album 'Dead Legs & Alibis' was released in November 2011. As well as gathering an enviable amount of radio play in the UK and mainland Europe, it notched the band a pleasing number of American sales when it was featured among the US iTunes Top 20 singer/songwriter tracks of 2011. The follow-up, 'Right Way Round', with its dubby, Fugazi-go-folk grooves, repeatedly found its way onto Radio 2 in the UK, and also managed to seduce Elbow's Guy Garvey, who played it on his 6Music radio show throughout the Christmas period.
Debut album 'Miracle Kicker' came in October 2008. Co-produced by Robin Proper-Sheppard (The God Machine, Sophia) it showcased the band's spine-tingling harmonies, electronic drones, gently picked folksy guitar and huge psychedelic endings. 'Jealous Enemies' was made Single Of The Week on Mark Radcliffe and Stuart Maconie's Radio 2 show, and Download of The Week on US iTunes, also garnering a fair few sales stateside. A remix EP, which featured blissed-out reworkings of album tracks from the likes of US electronic legend Hatchback, arrived in 2009.