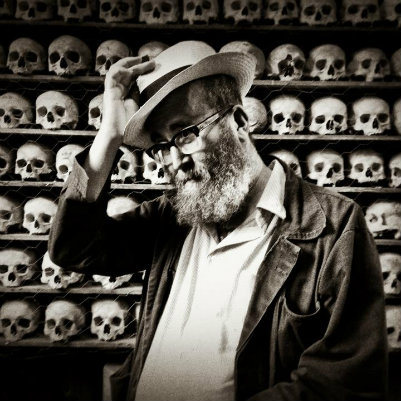 Saturday June 28th - Saturday July 19th
'Lions And Tigers And Bears' exhibition
Nick Abrahams' upcoming 'Lions And Tigers And Bears' single is released on June 27th, and is accompanied by an exhibition at The Horse Hospital, London, which runs from Saturday 28th June until Saturday 19th July.
The exhibition features photographs, installation pieces and artworks all stemming from the wonder of the British countryside. Like the single, it is inspired by Abrahams' short film 'Ekki Mukk', his collaboration with acclaimed Icelandic rockers Sigur Ros.
The title makes reference to the forest that Dorothy finds herself in 'The Wizard Of Oz', which points us in the direction of the mix of fantasy, fairytale, politics and magic that  the show is filled with.
Everyone who attends the show will get a free Nick Abrahams fortune cookie, which is very nice, isn't it?
Other events are planned to coincide with the single launch, so stay tuned for further information.
http://www.thehorsehospital.com
http://www.nicholasabrahams.com
The Horse Hospital, London